Certificate in General English with Examination Preparation

Type:
Training Scheme
Starts:
Every Monday
Target Group:
International students who wish to pathway to higher education or employment in NZ
Aim:
To provide english tuition to improve basic literacy levels and give students a clear pathway to NZ High Schools and or tertiary institutions.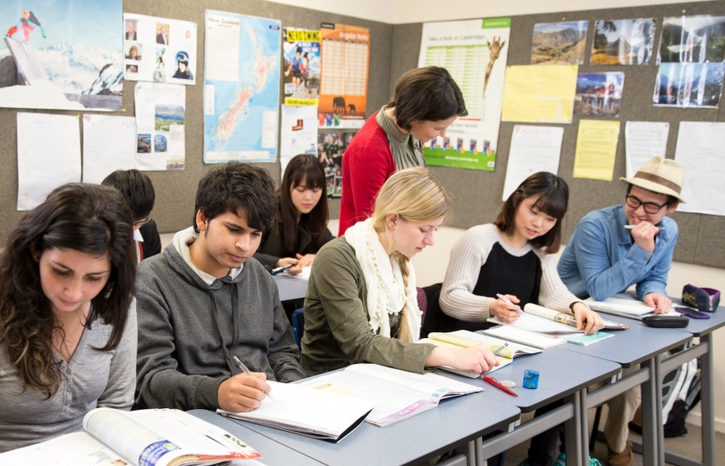 Content
This English course of learning is based on an individual program for each student. There are 7 levels of learning -Beginner,  Elementary, Pre-intermediate, Intermediate, Upper intermediate, IELTS Preparation and PTE Preparation. Students move from one level to the next on sucessfully passing a transition test. Students at the Intermediate and upper intermediate levels can set an external IELTS Internationally accepted examination.
Levels
Please click each level to see Course Descriptions
–  IELTS Preparation
– PTE Preparation
Location:
Auckland City Central Campus: Level 1, 17 Albert Street, Auckland Central, Auckland
Entry Requirement:
On arrival all students will sit our entrance English test and on the basis of their results will be placed in one of the levels listed above: Pre-elementary to Upper intermediate.
Programme Outcome:
Students can graduate at any level and either pass on to the next one or enrol in further study at a higher level – either at level 7 graduate program or graduate certificate. This will be at a University or a Business Institute.